Using Capsuline's holding trays is an economical and convenient way to take strong-tasting herbs and avoid binders and fillers that are commonly added to store-bought herbs.
---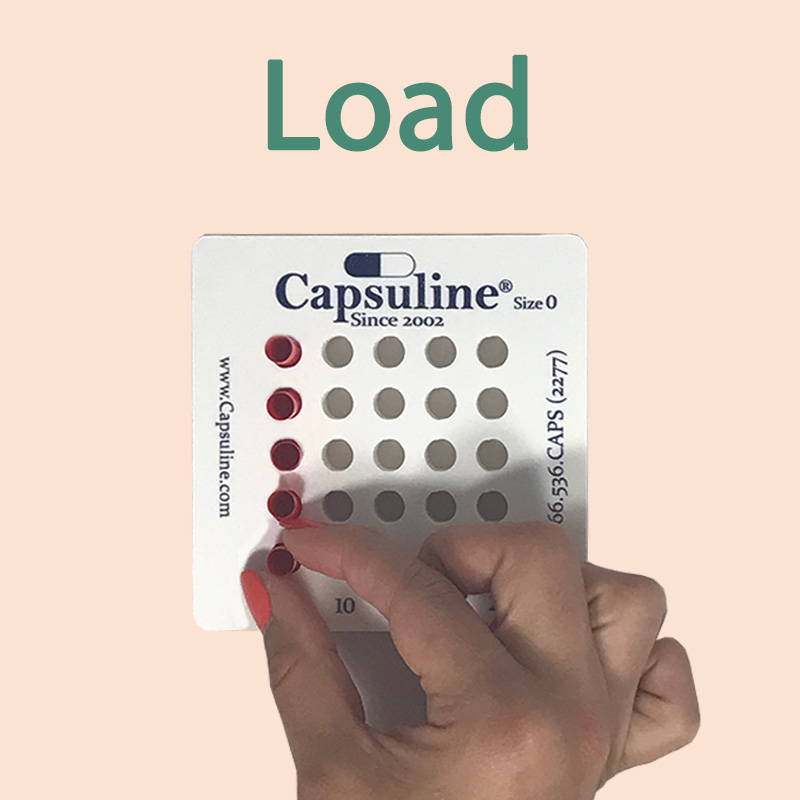 Manually separate the capsules placing the bodies (longer half) in holes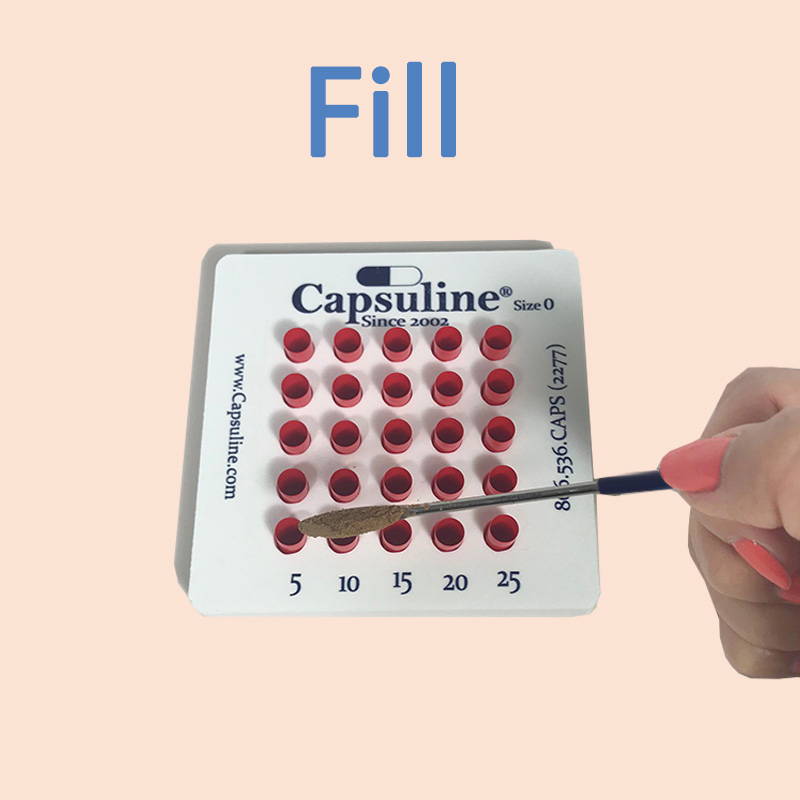 Using a microspoon or funnel, fill the bodies with powdered herbs or vitamins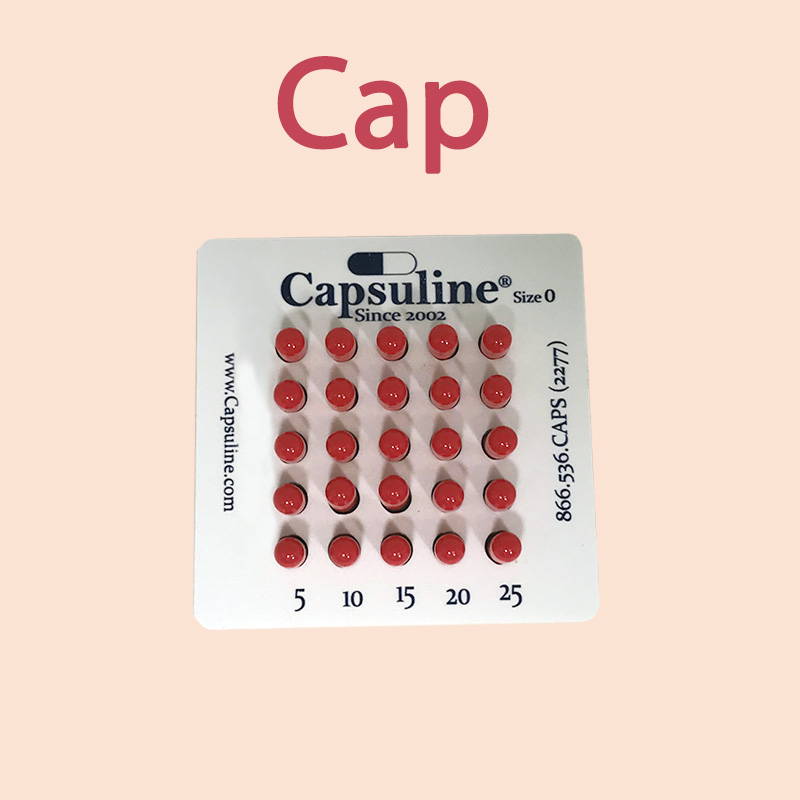 Press the cap down onto the body, until it snaps, creating a tight seal.
---
---
Disclaimer: For educational purposes only. This information has not been evaluated by the Food and Drug Administration. This information is not intended to diagnose, treat, cure, or prevent any disease.