Stay tuned on upcoming events!
Follow our social media.
Learn from the comfort of your home and
become a health influencer for your friends and family!
WEBINARS ON DEMAND
available to watch 24/7

Boost your immune system at home

Speaker: Marcela Lucena
Accupunturist, Registered Dietitian.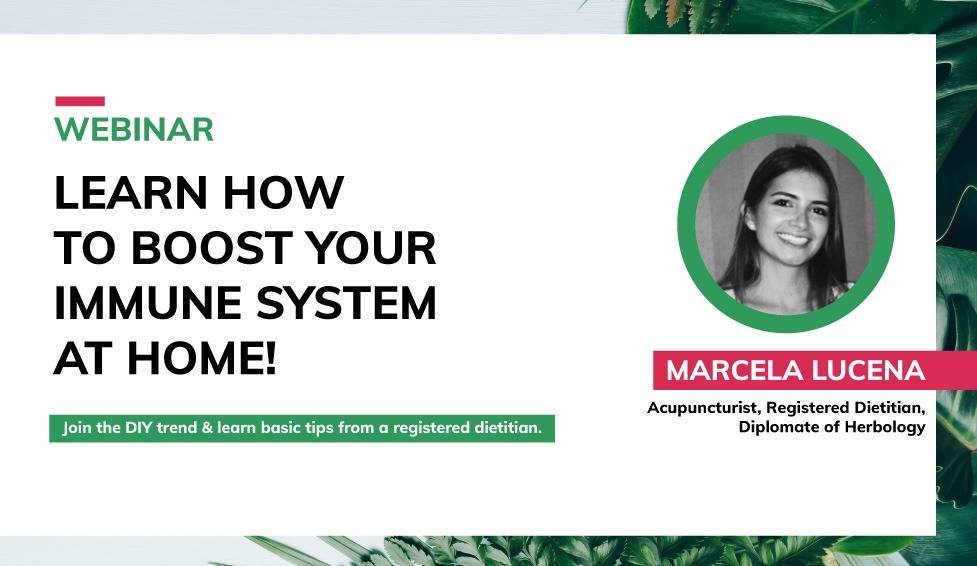 The most potent herbs to boost your immune system at home.
Easy, healthy recipes that you can make at home to keep your family healthy.
---