Get a $50 credit on your first order

We have the right empty capsule
to manufacture your products

Our goal at Capsuline is to provide our clients with deep, personal service, where every one of them feels cared for while delivering superior quality products on time.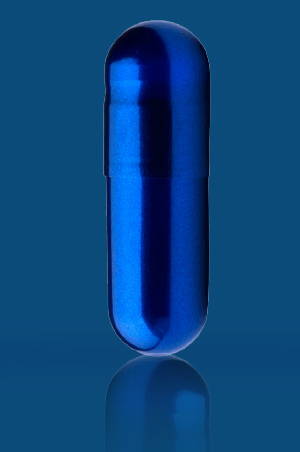 Capsuline is one of the world's leading providers of high-quality, empty capsules serving the global pharmaceutical and dietary supplement markets with more than 5,000 clients worldwide.
Our manufacturing facilities are located in North and South America. We are proud to manufacture all our capsules in cGMP-certified facilities that comply with all international regulations.
With over three decades of experience working with pharmaceutical and supplements manufacturers, we are expertly positioned to support their goals to put complex formulations into oral dosage forms and to optimize their brand in increasingly consumer-aware markets. We have innovated a range of capsules meeting the needs many demands and applications, including leadership in HPMC capsules that are the leading choice in over 60 markets.
We offer many ways to customize capsules and our technical service supports customers – ensuring that capsules offer superior performance on filling machines to optimize productivity and profitability, while maintaining exceptional quality.
Our raw materials pass through strict quality control assessments before going to the manufacturing stage.
Our empty capsules are manufactured in a cGMP facility and are BSE-free and both Kosher Pareve and Halal certified.
Every step of the manufacturing process is documented and evaluated by batch. Our batch acceptance rate is 99%.
Our gelatin capsules are made with 100% bovine hide, sourced from our own cattle raised in South America.
Capsuline's empty gelatin capsules match the stringent regulations and standards of major pharmaceutical and health and nutrition companies worldwide.
Our gelatin capsules are available in a full range of sizes and can be fully customized with coloration, finishing, and printing options to align with your brand aesthetic.
100% bovine hide gelatin

Kosher & Halal certified

No preservatives, prions or BSE

Vertical integration

Four-month on-hand supply

Easy to swallow
Our empty Vegetarian capsules are made of 100% plant-derived material (HPMC), sourced from a reputable source to guarantee quality and safety.
Capsuline's vegetarian capsules are free of preservatives, allergens, and starches and are NonGMO, Kosher and Halal certified, providing health-conscious consumers with a natural alternative to animal-derived capsules.
Additionally, they are suitable for a wide range of formulations, including those that are liquid, hygroscopic, or otherwise sensitive to moisture.
100% plant-derived material (HPMC)

No preservatives

Kosher & Halal certified

No preservatives, prions or BSE

GMO Free

Gluten Free
Your Capsule. Your Style
As the leading manufacturer of gelatin and vegetarian
based empty capsules, Capsuline offers unparalleled
custom capsule services.
Customization includes:
Capsule Imprinting

Capsule Colors

Capsule Size

Capsule Flavor
Partnering with companies
to create succesful products
Our specialized capsules help
pharmaceutical companies
create challenging formulations
in oral dosage forms.
We have the right capsule for your
products, whether you are looking
to formulate new products or
enhance an existing line.

Ready to take your business to the next level?
Get your $50 credit today!
Gelatin: made from 100% bovine hide.
All sizes available, from 000 to 4.
Clear, Colored, Flavored, Pets, TiO2 Free.

Vegetarian: made from 100% plant-derived products. All sizes available, from 000 to 4.
Clear, Colored, HPMC, Pullulan, TiO2 Free.