Titanium Dioxide Free (TiO2) Capsules Brochure
Learn all about them and meet EU regulations and consumer demands
TiO2 free capsules are on demand due to the European commission banning titanium dioxide as food additive. Transitioning to the TiO2 free capsules is a fundamental business decision to prepare your business for future U.S regulations, and to meet the European requirement, if you operate in an European country.
In this e-book, you will find:
○ What is Titanium Dioxide (TiO2)
○ Why is Titanium Dioxide banned
○ What does the titanium dioxide (TiO2) ban mean for the industry?
○ Benefits of TiO2 Free Capsules
○ Characteristics of TiO2 Capsules
○ How Capsuline will meet your demand for TiO2 capsules.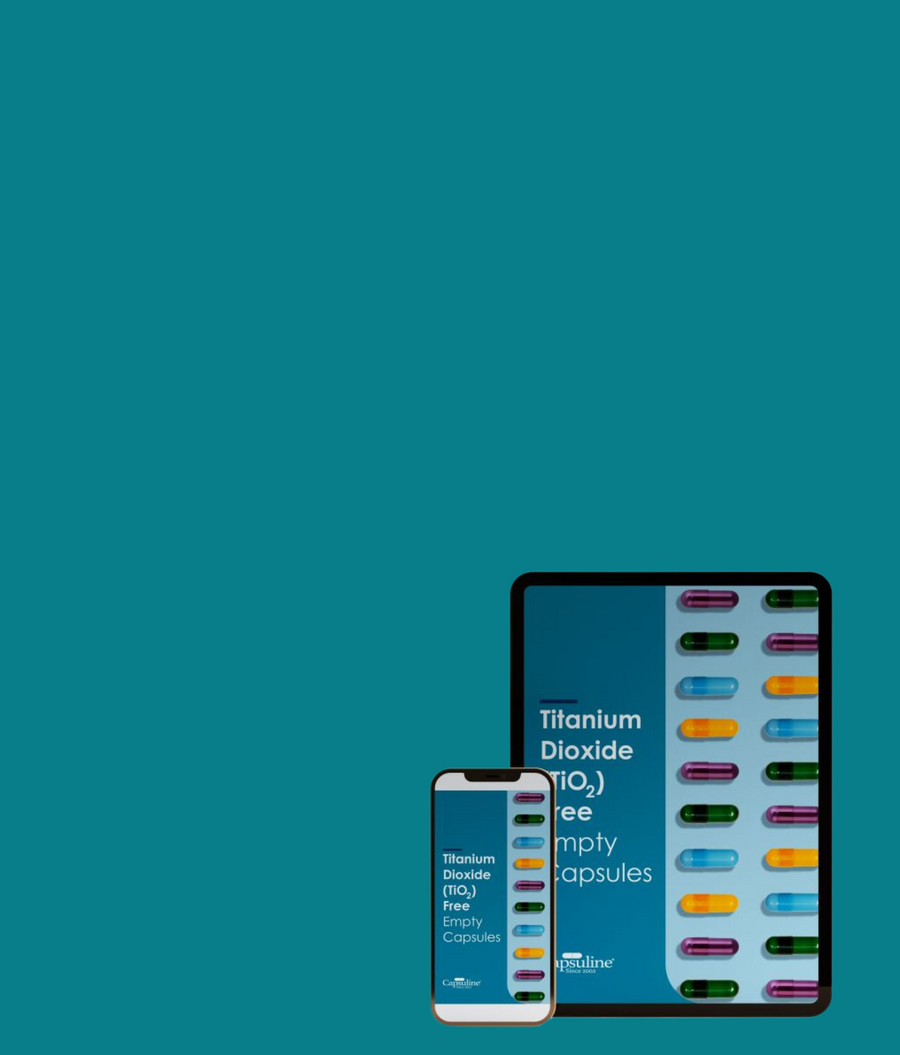 Learn all about
TiO2- free capsules