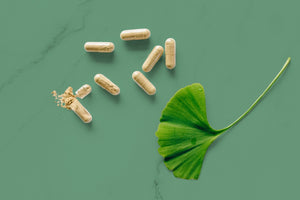 Produced strictly from plant-derived ingredients, our empty hpmc capsules meet the needs of those who do not wish to consume animal products.

HPMC vegetarian capsules work well with dry formulations including herbs and powders, and are the best choice for moisture-sensitive, hygroscopic, and liquid formulations.
Vegetable HPMC Capsules
cGMP certified facilities
We manufacture all our capsules in cGMP and FDA certified manufacturing facilities that comply with all the international regulations.
Our capsules certifications
Our HPMC capsules are Kosher and Halal certified, Non-GMO certified, verified by the Vegan Society and gluten free.
High-quality performance
Our vegetarian capsules contain low (4% to 8%) moisture content and disintegrate within 15 minutes.
Hypromellose, short for hydroxypropyl methylcellulose (HPMC), is a standardized industrial-grade cellulose derived from pine and spruce trees.
That's why HPMC capsules are also known as cellulose capsules.
HPMC capsules are perfectly safe:
- They do not trigger any allergic reaction or cause side effects, even on prolonged use.
- HPMC capsule ingredients are FDA 'Generally Regarded As Safe' (GRAS)-standard.
HPMC vegetarian capsules have low moisture content (4 - 8%). These give them the ability to hold liquids and oily fills.
Empty cellulose capsules are manufactured by using a dip molding process. In this process, pin molds are dipped into a film-forming composition.
The primary difference between gelatin caps and vegetable cellulose capsules is their origin; while the former is animal-sourced, the latter is plant-based.