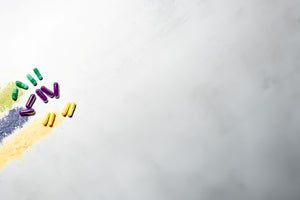 TiO2 Free Vegetarian Capsules
With Natural Colorants
Capsules with Natural Colorants
Buy natural colored capsules! Colored with natural pigments, our HPMC capsules with natural colorants offer the same excellent performance as our other vegetarian capsule. Buy now or request a quote.
Natural colorants are colorants made from natural sources such as flowers and algae, rather than from synthetic sources.
- Nutritional value.
- Eco-friendliness.
- Support clean label claims.
- Non-toxic and non-carcinogenic.
Yes! You can choose natural colorants for your capsules with confidence that the performance will be the same.
Resources
Blog post
Capsules with Natural Colorants: All you need to know
Read now
Brochure
HPMC Capsules with Natural Colorants
download now